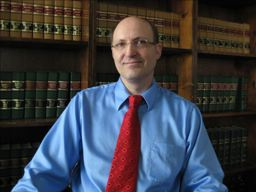 Education

Boston University School of Law, Graduate Tax Program, LL.M. 1987, Boston, Massachusetts

Syracuse University College of Law, J.D. 1983, Syracuse, New York

Brandeis University, B.A. 1980, Waltham, Massachusetts

Bar Admissions

U.S. District Court for the District of Massachusetts 2009

U.S. Tax Court 1989

Rhode Island Supreme Court 1984

Massachusetts Supreme Judicial Court 1983

Bar Associations

Massachusetts Bar Association

Rhode Island Bar Association

Experience

Attorney Hoyle began his own law practice in 1995 in Canton, Massachusetts. He moved his office to Wellesley, Massachusetts, in 2008. Prior to that, his work experience included, in chronological order: Associate at a pension and employee benefit consulting firm in Providence, Rhode Island; Estate and trust administrator at a national bank in Providence, Rhode Island; Associate attorney at a Boston law firm specializing in estate planning; Associate attorney at a Providence law firm in its estate planning department.
Information about the Law Office of Lawrence G. Hoyle located in Wellesley, Massachusetts.
One Hollis Street, Suite 422 | Wellesley, MA 02482 | 781.489.1489 | larry@attorneyhoyle.com

Copyright 2012 Attorney Lawrence G. Hoyle All Rights Reserved | Areas Served | Disclaimer