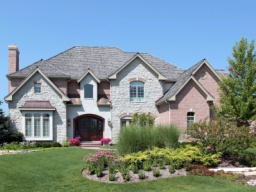 Massachusetts Real Estate Law
Information on the Purchase and Sale of Residential Real Estate
The sale of residential real estate can include an attorney at the offer stage, but often the offer has been signed by the buyer and accepted by the seller before the clients get their respective attorneys involved. It is customary in Massachusetts for the seller's attorney to prepare the first draft of the purchase and sale agreement. The purchase and sale agreement sets forth in much greater detail the agreement of the parties on how the sale is to proceed.
A purchase and sale agreement identifies the parties and the real estate to be purchased. Details such as whether certain fixtures will remain with the property and that the seller must convey good, clear, record and marketable title are also included. Contingencies are spelled out, such as repairs to be made as a result of an inspection or the amount of the mortgage the buyer needs to obtain in order to close.
The attorney who represents the bank or mortgage company that is financing the transaction (the closing attorney) obtains a title examination, plot plan, municipal lien certificate and other documents and information that are necessary to complete the sale. The closing is usually at the closing attorney's office or at the Registry of Deeds for the county where the property is located.
Massachusetts Homestead Declaration
The Massachusetts Homestead Law changed significantly in 2011.
Homestead protects the equity in a principal residence from creditors except as limited by Massachusetts General Laws, Chapter 188.

There is a new automatic $125,000 exemption for homeowners.

If a written homestead declaration is recorded with the Registry of Deeds, the amount of protection increases to $500,000.

Homestead can now be declared for a residence held in a trust.

Refinancing a mortgage loan no longer terminates an existing homestead declaration.
More homestead information can be found on the website of the Massachusetts Secretary of State.
40 Washington Street, Suite 200 | Wellesley, MA 02481 | 781.489.1489 | larry@attorneyhoyle.com

Copyright 2012 - 2023 Attorney Lawrence G. Hoyle All Rights Reserved | Areas Served | Disclaimer